Apr – Oct / 9:30 – 17:30
(Last admission 17:00)
Nov – Mar / 9:30 – 17:00
(Last admission 16:30)
Please enter 30 minutes prior to closing.
No *We may be closed temporarily
Admission Fees
(Tōdai-ji Museum)
Adult ¥600
6-12 years old ¥300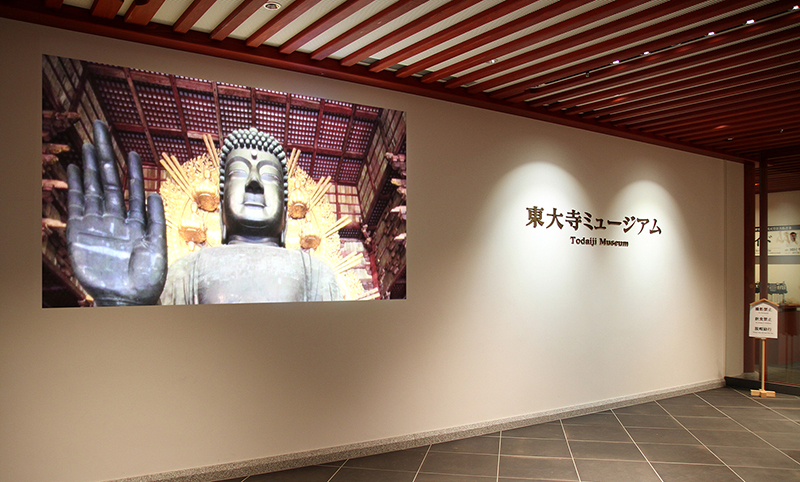 Since its founding in the eighth century Tōdai-ji has suffered from numerous disasters and fires caused by war. Each time the temple compound was rebuilt during this more than twelve hundred year history when steps were also taken to preserve the statues, paintings, works of decorative art, sutras, other religious texts, and historical documents.
The Tōdai-ji Museum was opened in October 2011, as a place to safely store and exhibit these temple treasures. In order to protect works particularly vulnerable to fires and earthquakes such as clay sculptures, each of the galleries and storage rooms was equipped with seismic isolation systems.
The Museum has five galleries. The second gallery has been constructed to replicate the inner sanctum of the Hokkedō, and in that atmosphere one is able to come close to the images enshrined there. The Museum also holds special exhibitions on occasion.