Kaidan-dō at the Kaidan-in
Important Cultural Property
The Chinese monk Jian Zhen (J. Ganjin) arrived in Japan in 754 and introduced proper Buddhist precepts for the first time to the country. On that occasion the earthen platform in front of the Great Buddha Hall, where the Former Emperor Shōmu and his consort Kōken had received the Buddhist precepts, was moved to this location and an ordination hall was built as part of a larger compound. This event marked the founding of the Kaidan-in. Over the years many monks took their vows here. The compound was completely burned in the fire of 1180. The present complex consists of the Senju-dō, Kaidan-dō and priests' living quarters, all rebuilt in the Edo period.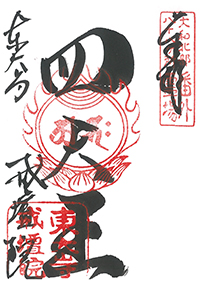 Four Divine Kings at the Kaidan-dō
National Treasures / 8th century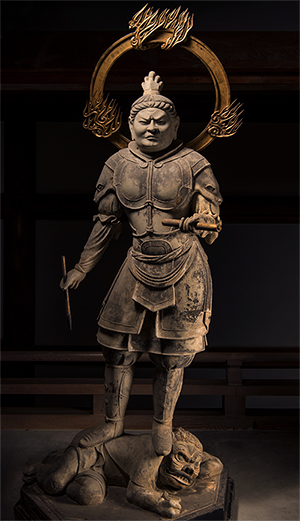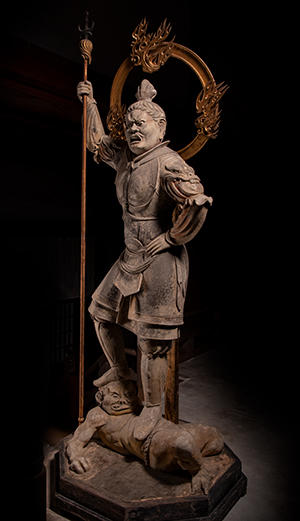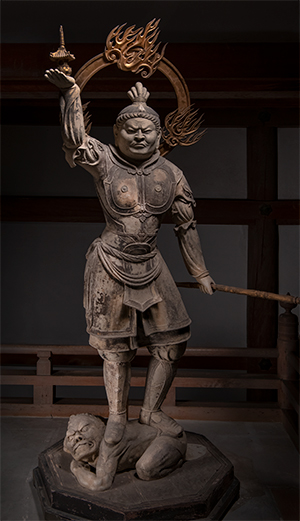 The Four Divine Kings are protective deities that guard the four cardinal directions. Worshipped in Japan from the Asuka period onward, the group of four statues is well-known as masterpieces of the Nara period.